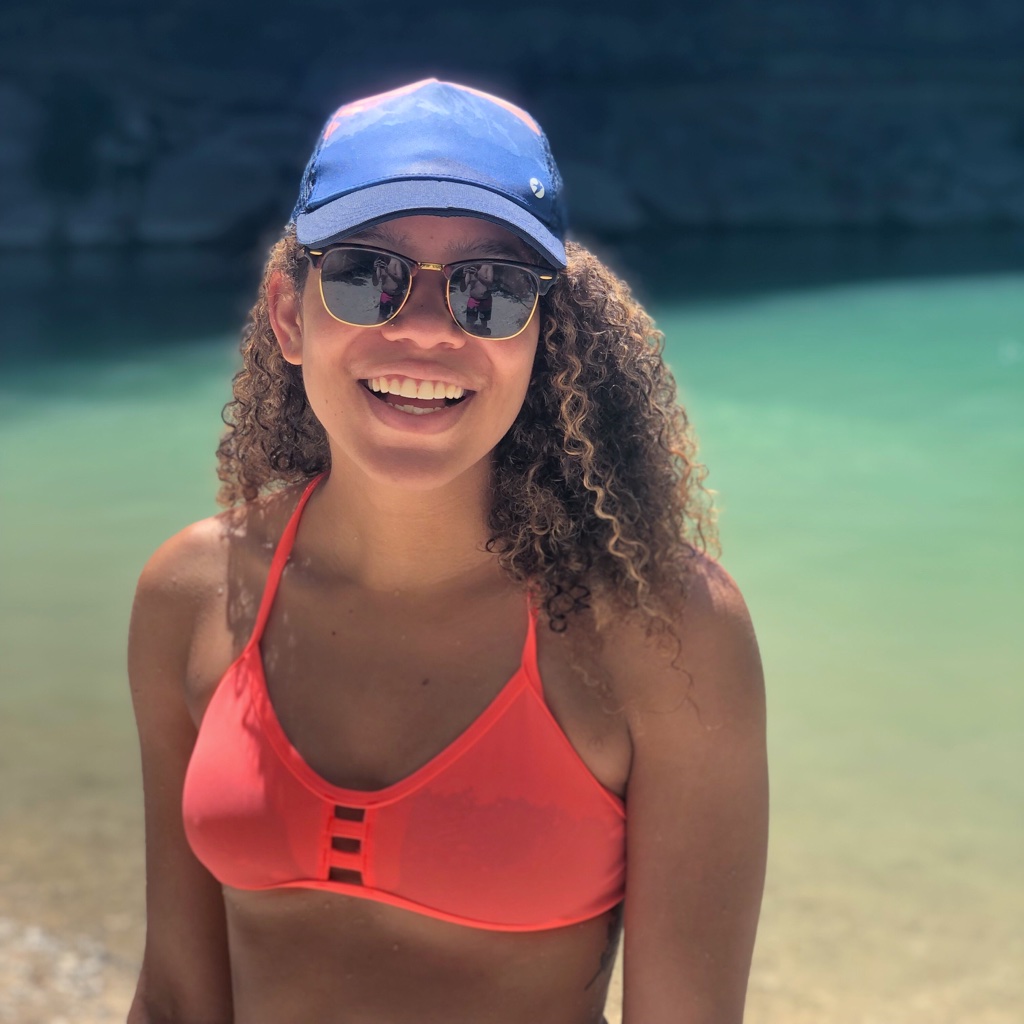 Jolyn Training Swimwear Sizing
My experience with Jolyn
I love Jolyn. I'll admit I geek out on branding, and when I got into swimming for cross-training while ramping up for the 2019 Chicago Marathon, I looked around a lot for swim brands that make me feel the same kinship I feel with Oiselle or certain running events. I can't remember what exactly brought me to their website the first time, but after trying a few fixed-back training suits, I thought a tie-back might fit me more comfortably and I loved the color and pattern options, as well as the fact that the suits are made in America.
I didn't know what I was doing on sizing, and I didn't own a tape measure, so (stop me if you know this one) I brought up the size chart for my favorite running brand, found the size I usually wear in their products, and used those measurements to interpolate my Jolyn size. This approach didn't really work very well for me, and as a result, I am hitting pause on my usual approach of "relative sizing" so you can understand how exactly these products fit, based on the specific sizes I bought and my actual body measurements. So, I'm going to get into detail on what sizes I bought and what my specific measurements are so you can get a better understanding. This might be too much measurement info for some people (I say this because I am one of those people!) and I encourage you to close this tab if, like me, the more you think about body measurements, the worse you feel.
How is training swimwear sized?
Honest to God, I have no idea.
Do Jolyn two-pieces and one-pieces fit the same?
In my experience, Jolyn's two-pieces do not fit the same as Jolyn's one-piece swimsuits.
Should I follow the Jolyn size chart or listen to customer reviews?
The size that Jolyn's size chart suggested for tops was one size larger than the size I ended up liking (that is, knowing what I know, if I looked at the Jolyn size chart, I'd go one size down from the recommended size). For bottoms, I would size up one size from what the Jolyn size chart recommends. As a less standardized basis of comparison, I ended up sizing up one size from my regular casual swimwear size in both tops and bottoms.
Jolyn swim tops relative to bra sizing
I've bought three different styles of swim tops, and sized down relative to the size chart.
Every Jolyn swimsuit I've ever tried, how it fit, and whether I kept it
For some background I'm going to share my current body measurements, because I don't know how swimwear is actually sized, so I have to look at a size chart to make sense of things. Again, this is not the approach I think is best for running apparel, but to start to make sense of this size chart I think it's critical.
Measurements
One-Pieces
Heath Onesie
Scotty 2 Onesie
Two-Pieces
Tops
Tomcat Top
Aaron Top
Jones Top
Bottoms
Andy Bottoms
Europe Bottoms
Damien Bottoms
Glenn Bottoms
Bottom line: Does Jolyn's training swimwear run small?
In my experience, Jolyn's training separates fit about one size smaller than casual swimwear, with a few exceptions. Jolyn one-pieces run short and small, and I've never successfully found one that fits my body well.
Jolyn discount
Use my JOLYNSIDER referral code here for $10 off an order of $50 or more