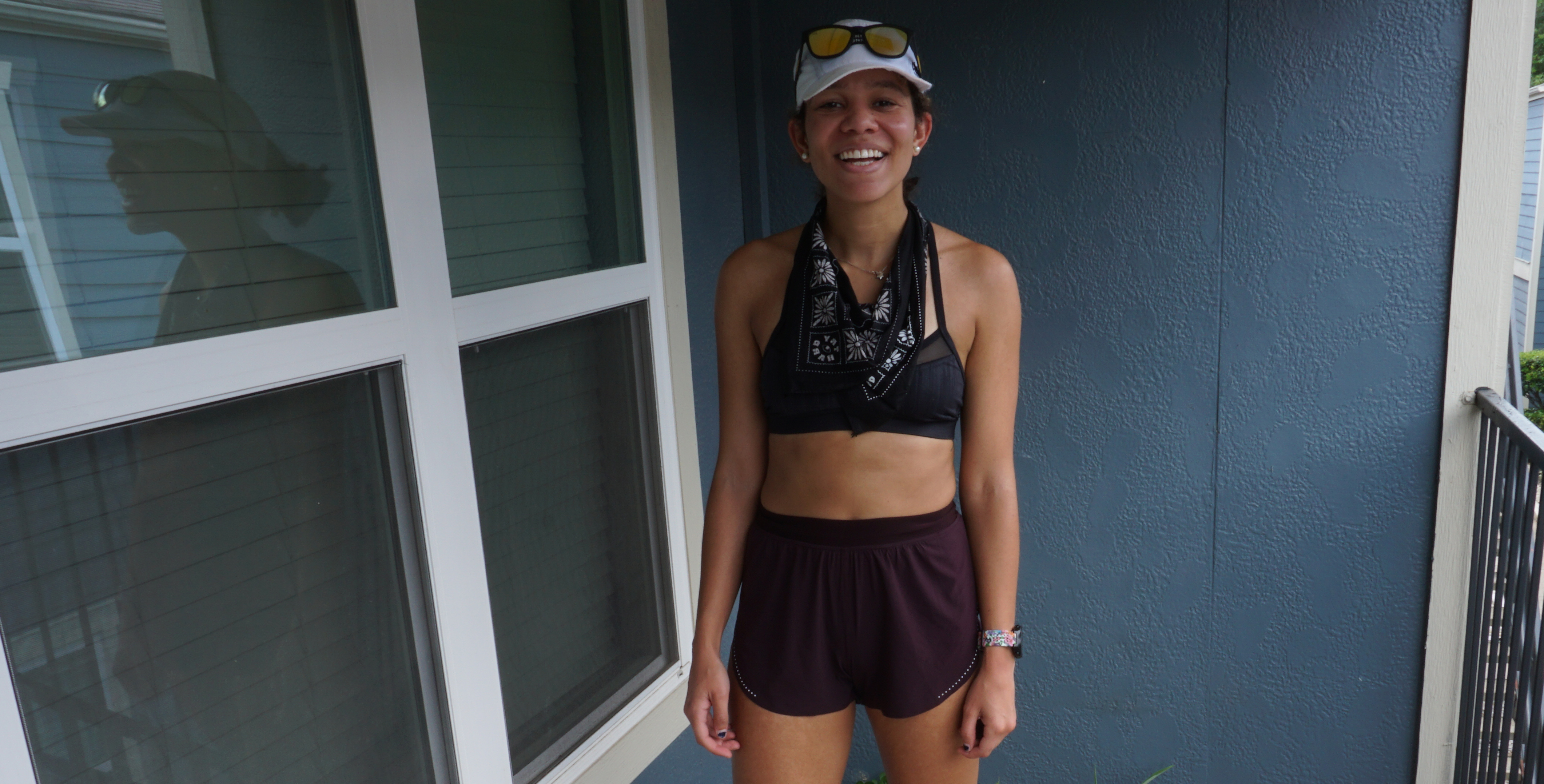 Lululemon Find Your Pace Shorts Fit Review
About this review
The goal of these reviews is not to provide a definitive "best running shorts" list, but to help others decide whether a pair of shorts might work for them based on what shorts they already own and like, without specific size or weight information, including unedited, real photos. Nobody is paying me to do this or providing me with free or discounted product, I just own a lot of styles of shorts and I'd love to put this knowledge to use.
Want to play along from home? I've made it easier to share how a pair of shorts fit you! Drop a tip here.
Learn more about the project here.
The Product
Brand: Lululemon
Product: Find Your Pace
Color(s) shown: Cassis
Pockets: 2 interior, non-zippered pockets. No zippered pockets.
Would I buy them again? Yes
These are the first pair of Lululemon running shorts I ever bought. I totally guessed on the sizing and went with my standard Oiselle numerical size. These have turned out to be one of my favorite pairs of running shorts, which is good because they're also the most expensive shorts I've ever bought.
Fit
I'm still new to Lululemon's stuff so I'm getting the hang of how their sizing works. I read around trying to figure out whether Oiselle and Lululemon numerical sizes were comparable, whether the speed up shorts ran larger or smaller than the Find Your Pace shorts, and whether the speed up shorts ran small, and I still had to do an exchange. That's life! I exchanged them for the size I wear in the Groove Pant, which is a size down from what I wore in the Find Your Pace shorts (I made two very, very lucky guesses when I ordered both of those). I sized up in the Speed Up shorts from the size I wear in Oiselle.
I ordered these shorts in the same numerical size I wear from Oiselle, one size down from my size in the Speed Up Shorts[add link to product] or the Lululemon Groove Pant, for example. I love a full split short. These shorts are fully split, meaning the fabric for the front and the fabric for the back overlap a bit at the outside seam but are not sewn together, offering a wide range of motion. This comes at the expense of coverage, which is not what I'm going for in a running short, but everyone isn't me. Keep that in mind if you buy online - if you've never worn a pair of split shorts, do some lunges and squats in front of a mirror before you decide you feel like you have enough coverage. These fit fairly loosely in the thigh (I have larger thighs and felt like I had space, partly because of the split) but if you have really narrow thighs, you might feel like you're drowning in fabric a little bit. They have more room in the butt in the shorts themselves than the Speed Up shorts do but this doesn't hold for the lining. The lining cuts across like a true brief. These are very high-waisted. If you're tall or have a significantly higher waist than I do, you may find you need to size up, because they may not reach your waist and there isn't a lot of give if they don't hit at your narrowest point. While these have a continuous drawcord at the waist, because they're high-waisted and loose everywhere else, the drawcord feels a bit useless unless you have to size up. The waist is not giving; it's sturdy mesh and if these did hit over an inch below my waist I would probably have to size up two sizes.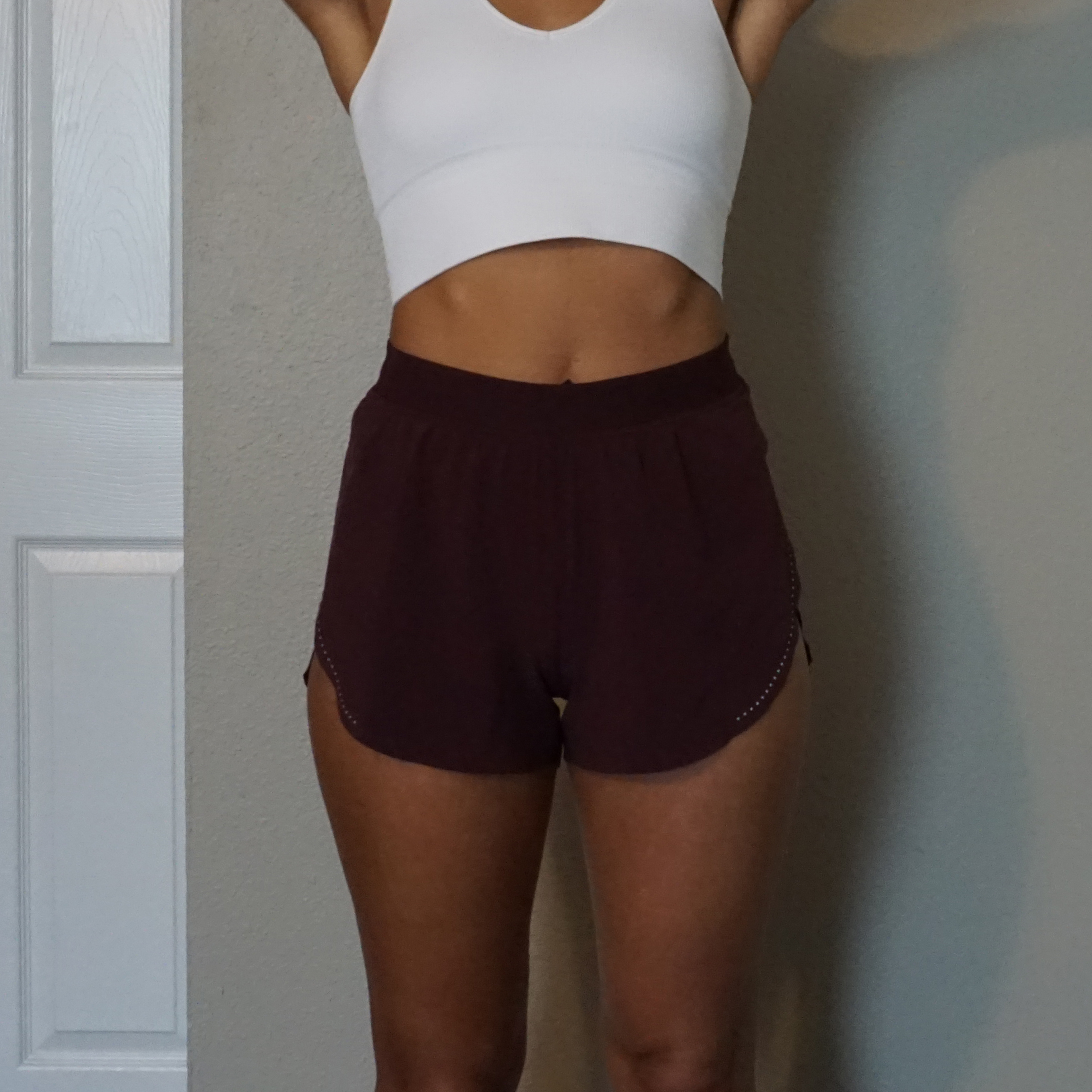 Pros
The lining of these is extremely soft and it's sewn nicely, with consideration for the fact that, because of the split, when you draw your leg up, the lining will almost certainly be visible. These shorts make me feel fast. I would say brands ave varying levels of success in making you feel something with their products, and Lululemon is really excellent at it. I don't know when I'll get to race again, but these will absolutely be my race shorts, even though I usually opt to race in one of the many pairs of Oiselle shorts that hold my phone.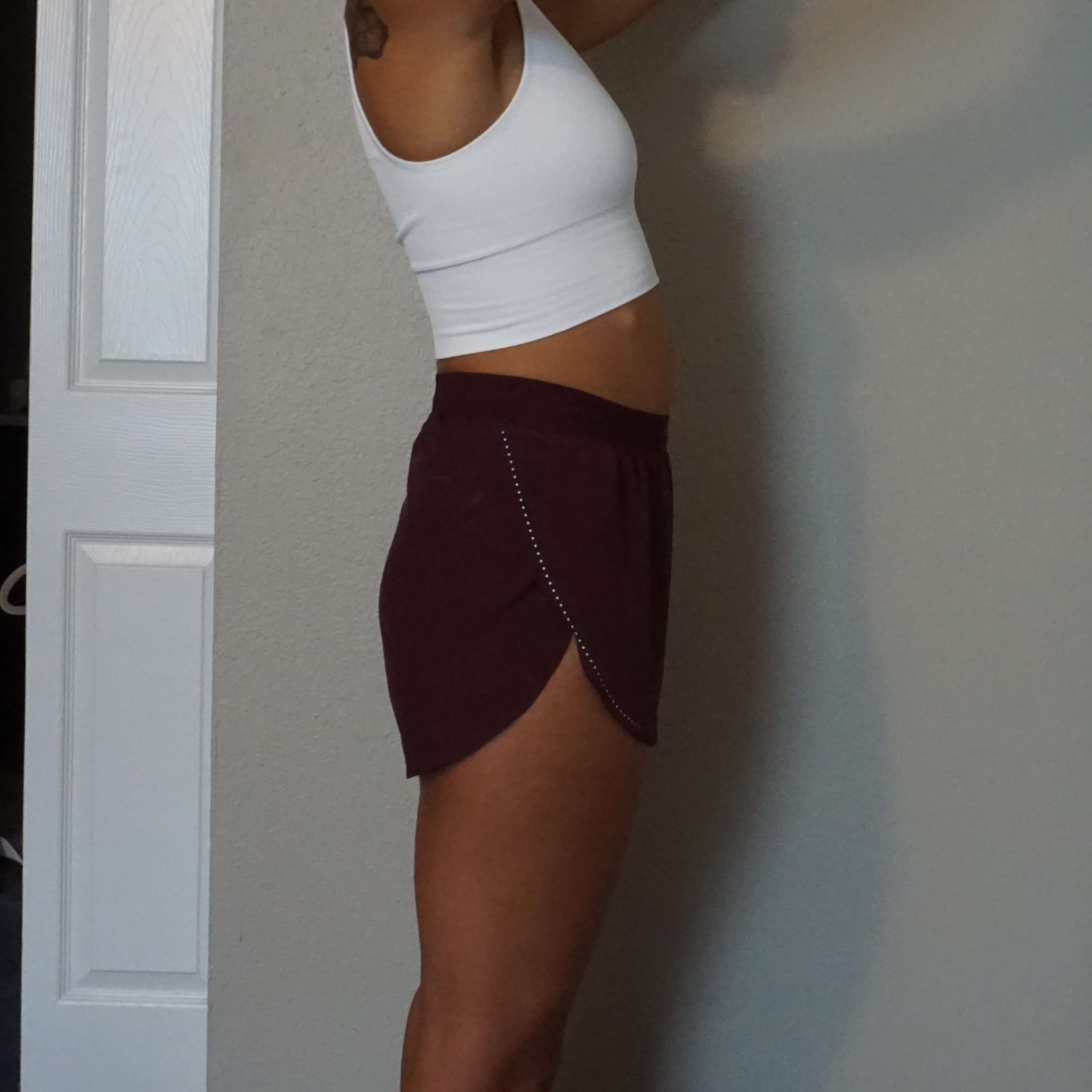 Cons
These do not have a zippered pocket. They have two side key pockets with an interior sleeve, presumably to keep your key from bouncing around while you're running. I actually use the interior (non-zippered) pocket on these, unlike most shorts I've bought, but I still wish they had a zippered pocket. While I own an iPhone X and did not have success with this, an online reviewer noted they were able to fit an iPhone in the side pocket. I noticed the lining starting to pill a bit after a few washes (always in a mesh bag, always on delicate, always hang-dried, with the exception of one unfortunate occasion) so they're a little fussier than I would like in that regard. On runs over six or seven miles, I noticed my inner thighs started to chafe in these. Generally I won't chafe under seven miles, so this disappointed me a bit, but isn't a dealbreaker because of how the shorts make me feel.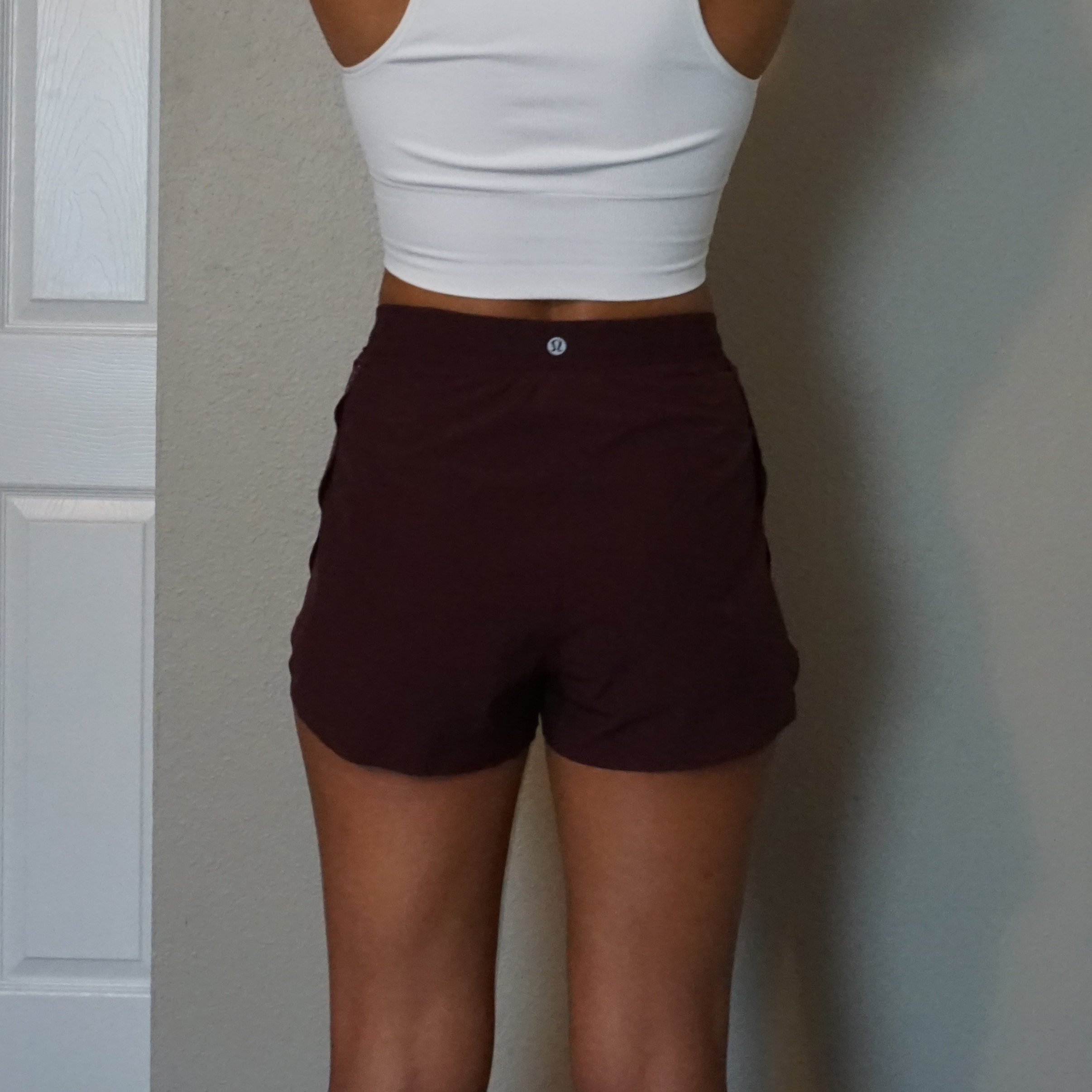 Final notes
I love these shorts, and I think anyone who knows they like split shorts should consider adding these to the rotation, if price is not a factor. They are the most expensive running apparel I've bought, so I feel a little nervous they're pilling in the lining. I've had them since March (I bought them in both black and burgundy) and I still get excited whenever they're freshly washed and ready for a run.
Do you have the Lululemon Find Your Pace? How do they fit you? Drop a tip here.