Oiselle 2020 Elite Shorts Fit Review
About this review
The goal of these reviews is not to provide a definitive "best running shorts" list, but to help others decide whether a pair of shorts might work for them based on what shorts they already own and like, without specific size or weight information, including unedited, real photos. Nobody is paying me to do this or providing me with free or discounted product, I just own a lot of styles of shorts and I'd love to put this knowledge to use.
Want to play along from home? I've made it easier to share how a pair of shorts fit you! Drop a tip here.
Learn more about the project here.
The Product
Brand: Oiselle
Product: 2020 Elite Shorts
Color(s) shown: Feather
Pockets: 1
Would I buy them again? No
The Oiselle 2020 Elite shorts are an iteration on the compression short design in the Kara short updated for distance racing with a full lining and increased compression.
Fit
The Elite shorts run on the smaller side. The legs roll up and the waistband is slightly tighter than I would prefer. However, the material holds up well while sweaty, and these might work well for somebody with a differently-shaped body.
I ordered these shorts in the letter size that corresponds with my standard Oiselle numerical size and found them a bit tight at the waistband as well as the thigh. They might work well for somebody with narrower thighs, but if I had sized up I worry the compression would have been lost. They felt significantly shorter than pictured. I would wear them happily if I didn't have another pair of clean shorts, but I haven't reached for them since my first run in them, and I wouldn't buy them again if I had the chance.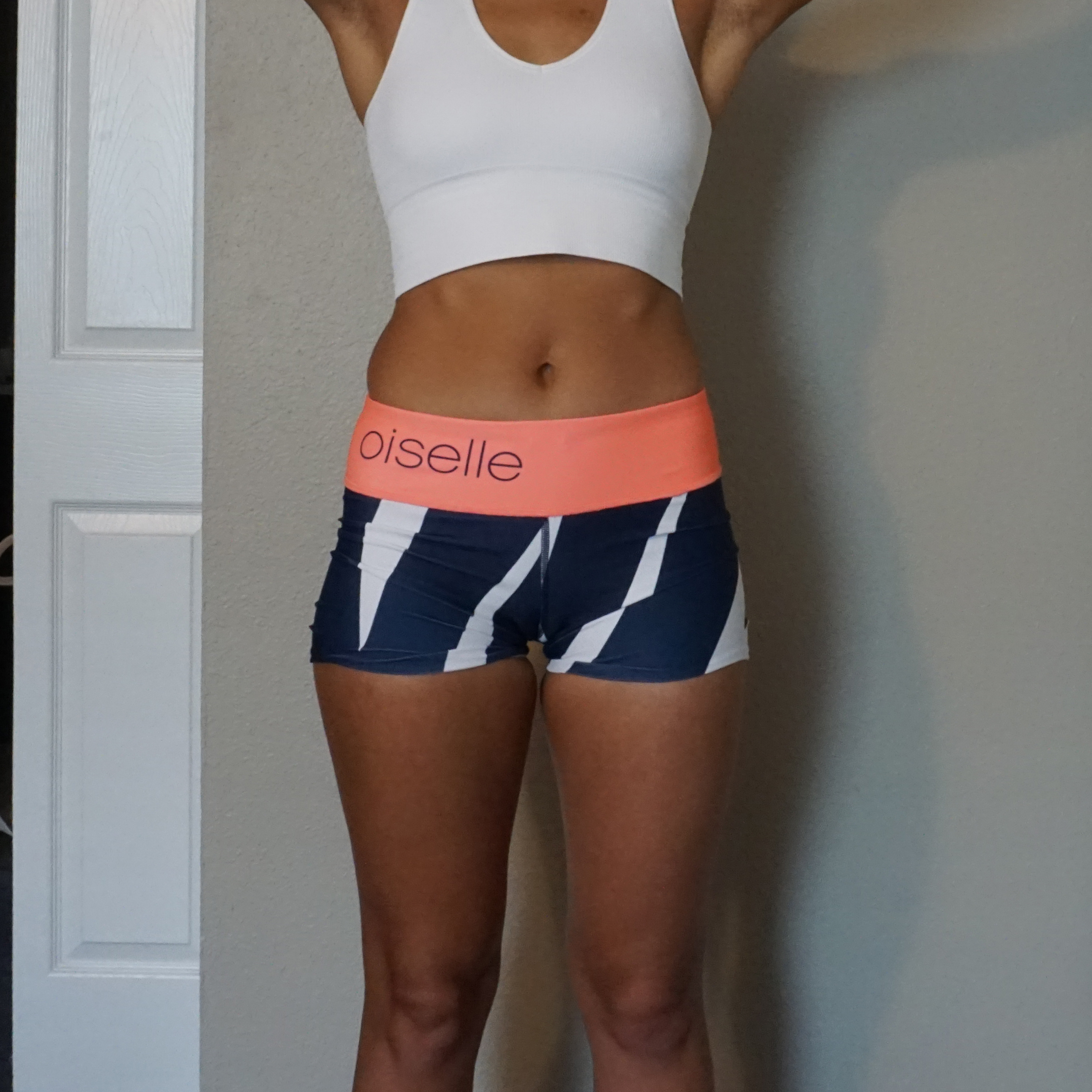 Pros
The fabric is soft with a beautiful print. The double lining is great for extra coverage, and they felt comfortable once they were damp, which suggests they'd work well in a race.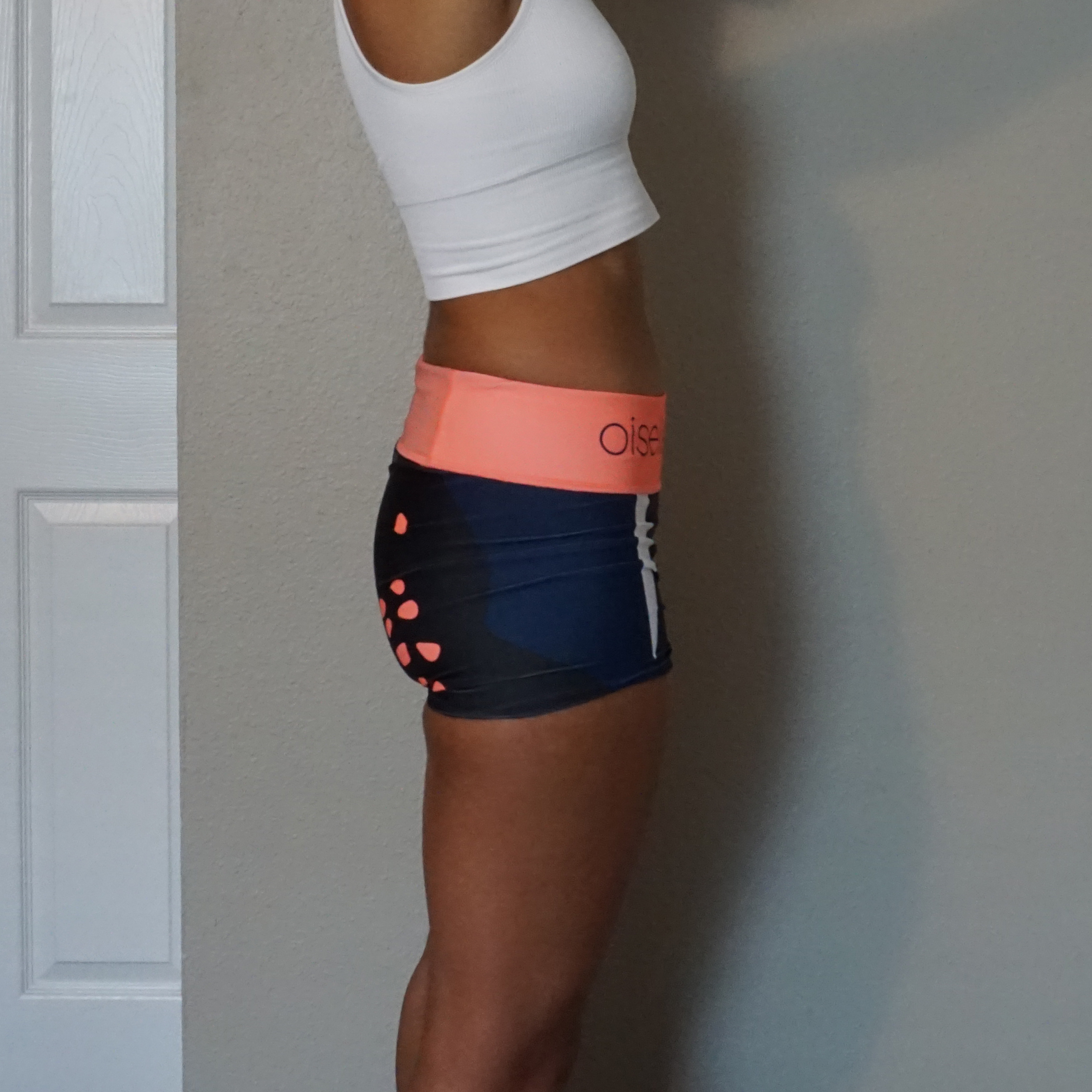 Cons
The phone pocket doesn't hold my phone very securely; it felt like it was bouncing around during my run. The fabric felt stiff and uncomfortable, while also rolling up at the thighs, until I got them fully sweaty.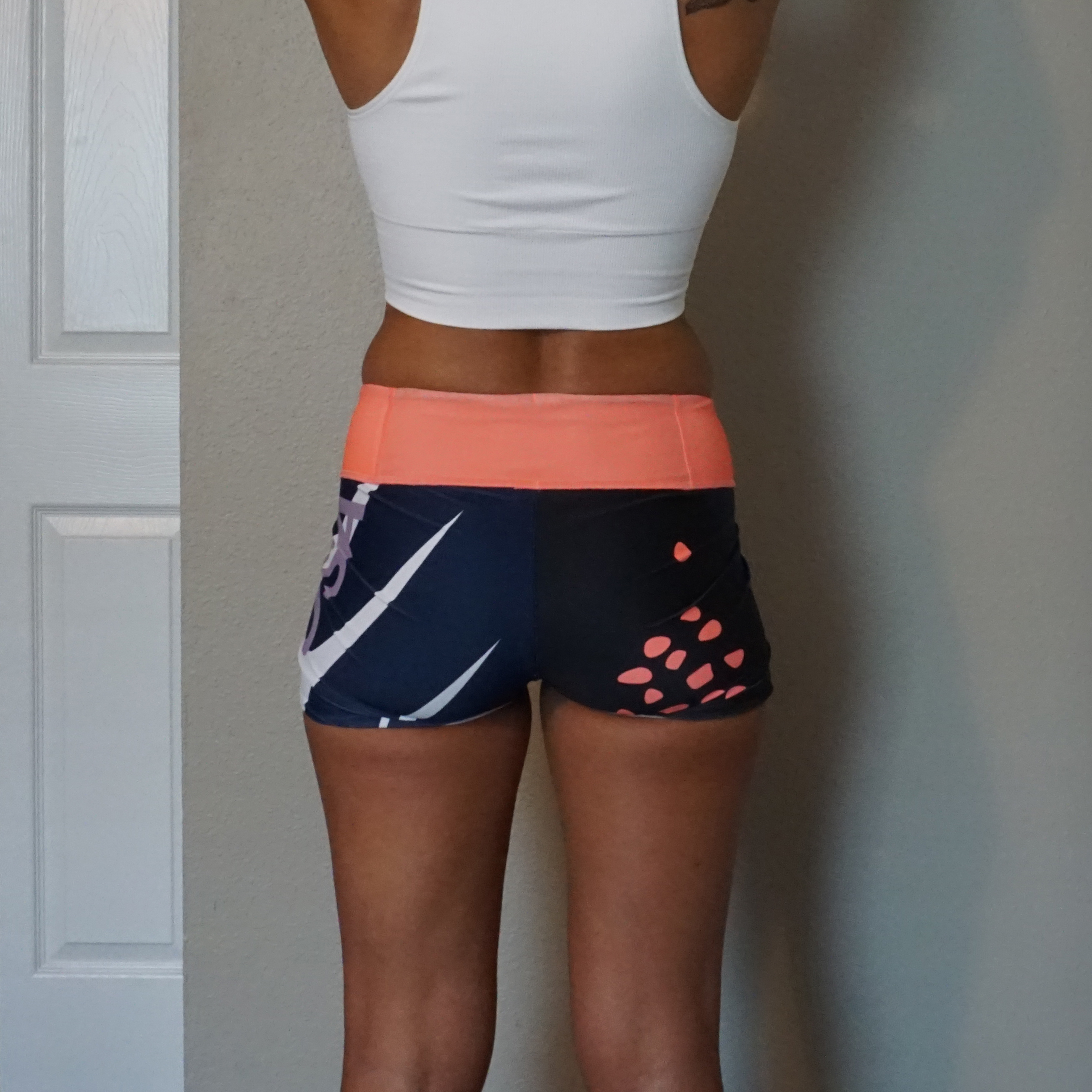 Final notes
Based on the product description, I believe this is the same cut used for the Blackbird Shorts.
Do you have the Oiselle 2020 Elite Shorts? How do they fit you? Drop a tip here.