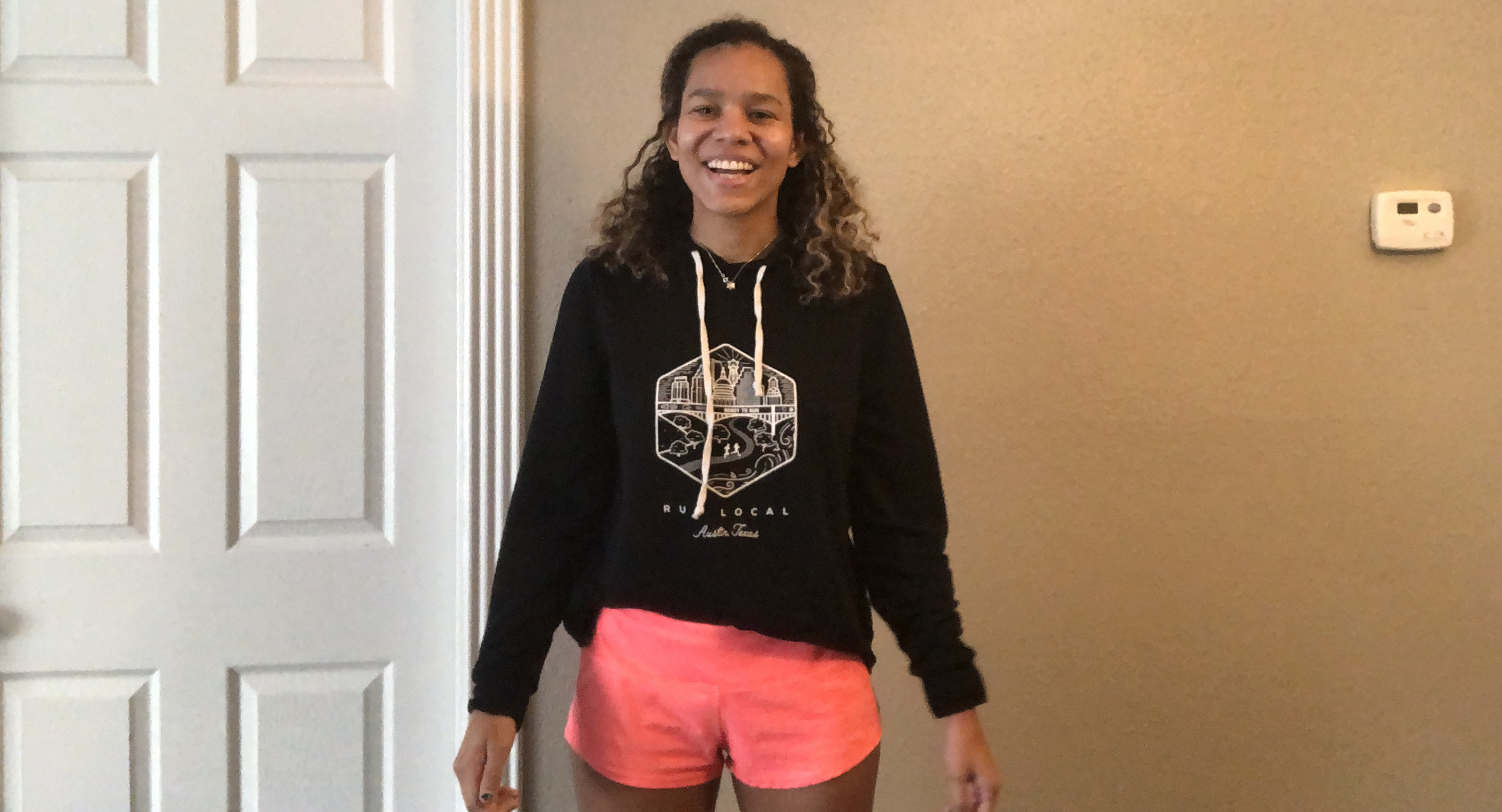 Oiselle Mac Roga Shorts (2019/2020) Fit Review
About this review
The goal of these reviews is not to provide a definitive "best running shorts" list, but to help others decide whether a pair of shorts might work for them based on what shorts they already own and like, without specific size or weight information, including unedited, real photos. Nobody is paying me to do this or providing me with free or discounted product, I just own a lot of styles of shorts and I'd love to put this knowledge to use.
Want to play along from home? I've made it easier to share how a pair of shorts fit you! Drop a tip here.
Learn more about the project here.
The Product
Brand: Oiselle
Product: Mac Roga
Color(s) shown: Snap (above, bright orange-pink), Pop (below, macaroni and cheese orange-yellow)
Pockets: 1
Would I buy them again? Yes
The Oiselle Roga (a portmanteau of "run" and "yoga") are my personal most-bought running short. These are the short against which I compare all my shorts and a natural starting point whent talking about fit. The sizing has changed since I bought my first pair, including a hotly contested downsize in 2018 followed by a resize in 2019. The 2019 resize are my personal favorite. I've owned these in the standard length (4") as well, but as a short-short fan I love this length, which has a 1.75" inseam. The long rogas, meanwhile, have a 6" inseam. I love short-shorts and cannot imagine buying shorts with a 6" inseam on purpose, so I cannot speak to their fit at all. For the sake of being specific, the shorts pictured here are actually the Toolbelt Rogas, which have a series of mesh open-top pockets along the waistband.
Fit
The 2019/2020 Oiselle Roga line fits more loosely than the 2018 and closer to the fit of the 2016 Rogas, the first shorts I ever tried from Oiselle.
I have tried many, many pairs of Oiselle shorts. Currently (June 2020) I consider the 2019 Rogas to be my gold standard of fit. They are the shorts against which I decide whether I think a Oiselle product fits true to size, and I'll refer back to them as a reference point for other brands, especially other brands on the numeric sizing scale. This generation fits loosely in the thigh and butt and is comfortable in the waist. The lining is comfortable and the fabric has a good amount of give. The waistband is pretty stretchy - these felt great when I was a smidge smaller and feel great now, too.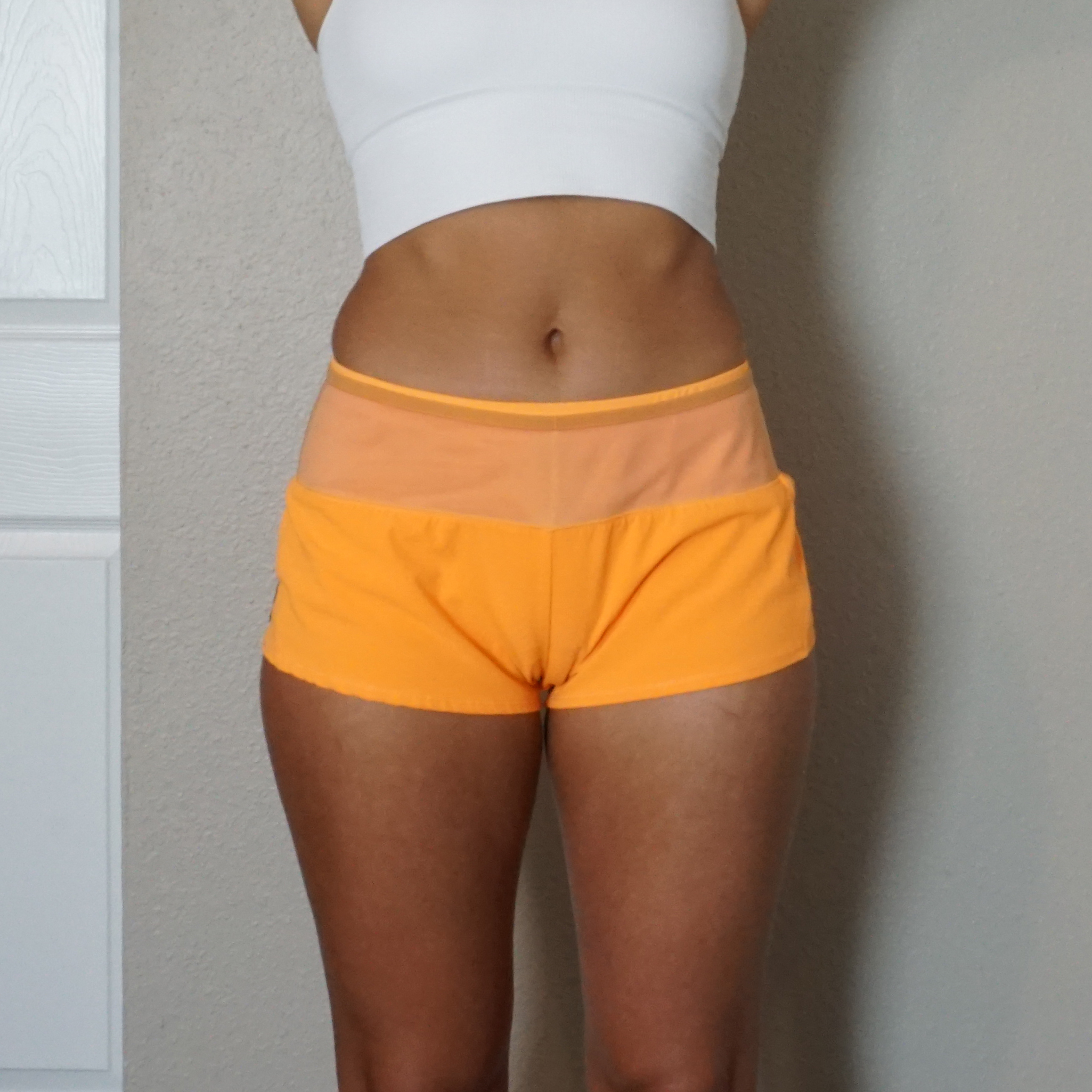 Pros
Oiselle has, fortunately, moved to a larger zippered pocket on these along the back of the waistband, similar to the pocket on the Speed Up shorts. The pocket holds my iPhone X, but it bounces around when I run, so I usually don't use it. I consider these a good multitasking short - but keep in mind they're still short. They work great for running, but you can also wear them for water sports or over a swimsuit if you want some coverage, and they don't scream "I just finished a run" if you have to duck into the grocery store on your way home.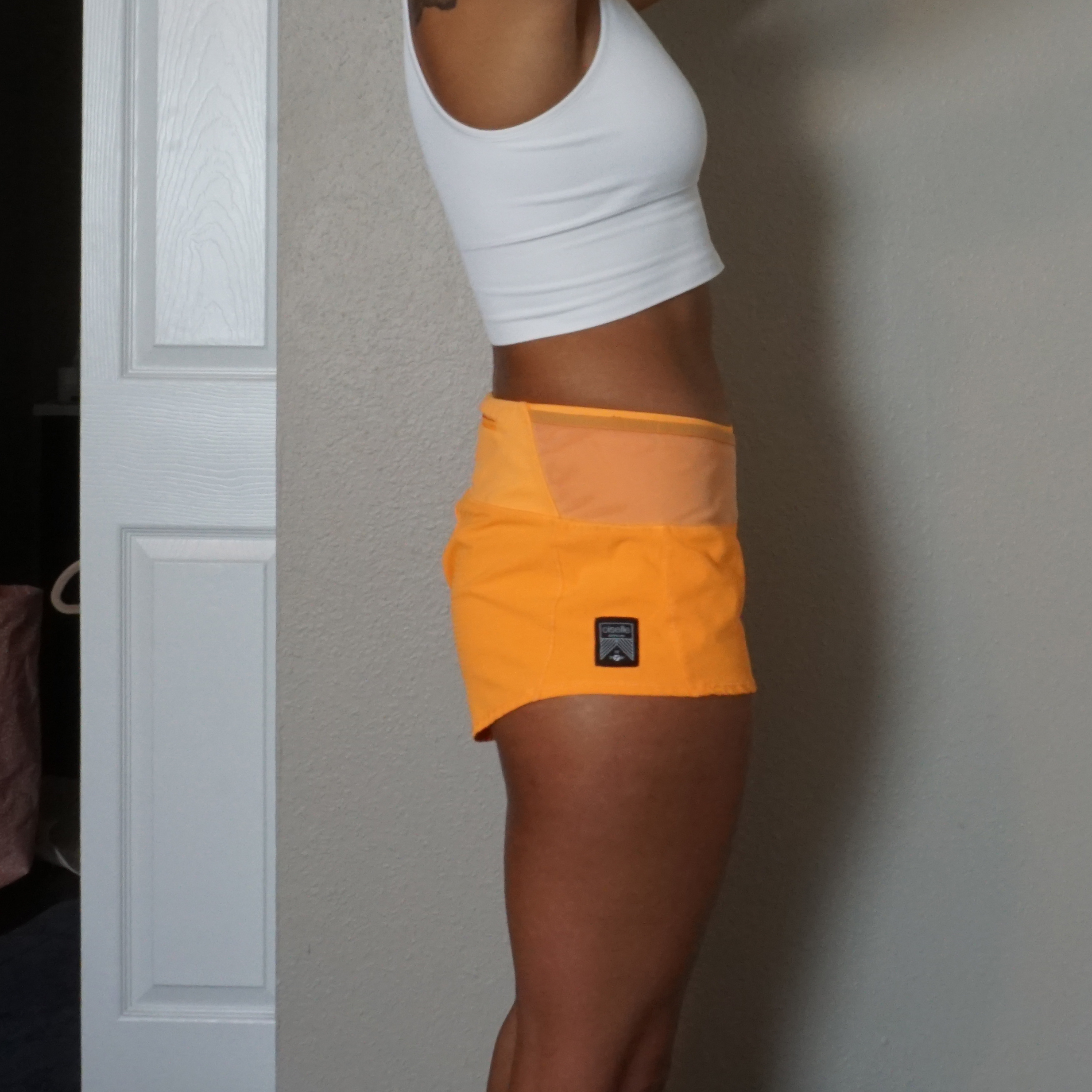 Cons
The way Oiselle sews their shorts at the front leads to a bit of a faux-cameltoe. I've experienced this in the Mac and standard length. The fabric bunches at the front in a distinct fold, which isn't especially attractive or flattering.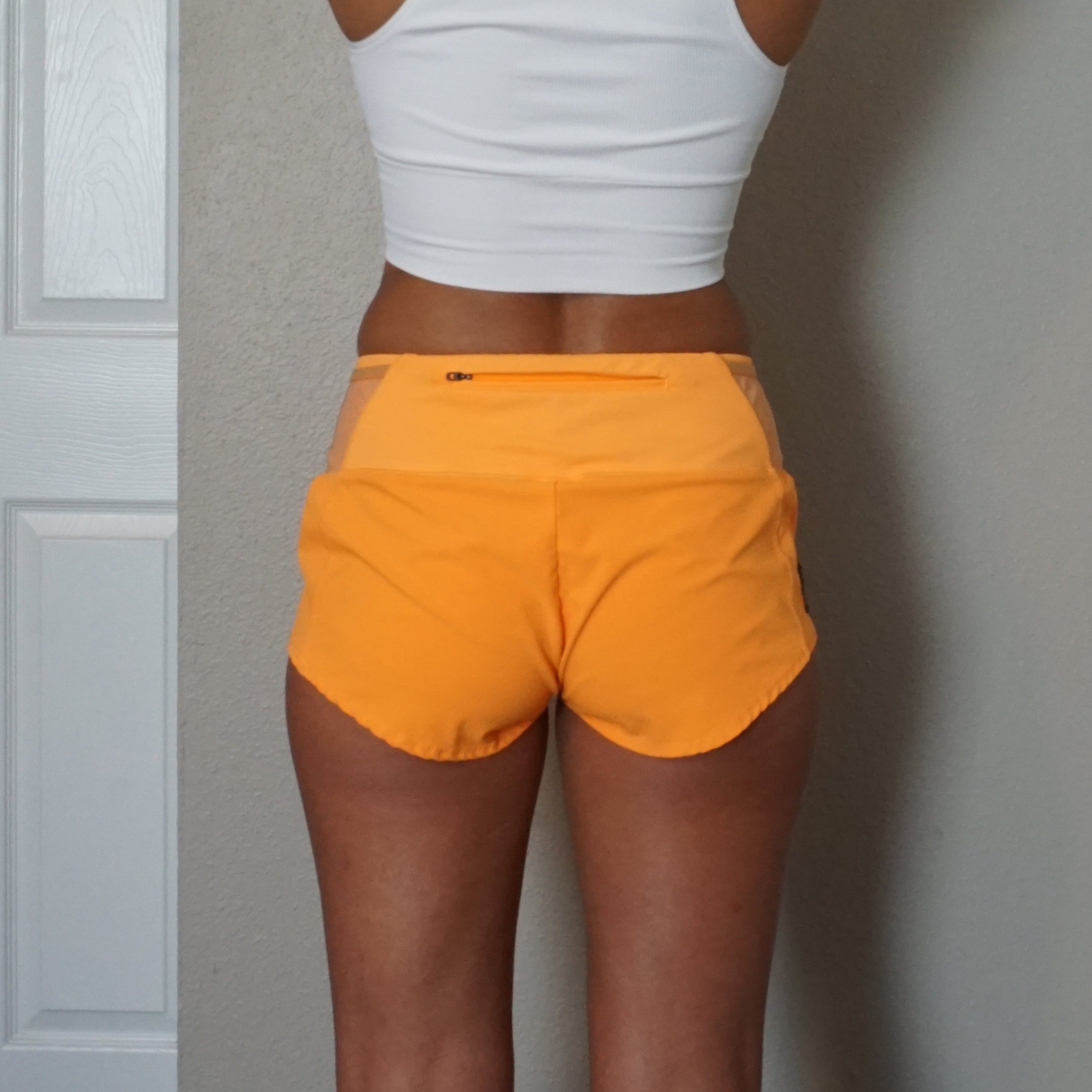 Final notes
To toolbelt or not to toolbelt? I've tried both the regular shorts and the toolbelt, and the toolbelt variant didn't feel significantly better. I would never put my keys in the mesh pocket (for me, keys belong in zippered pockets only ), and since I generally run with a water bottle with a zippered pocket, I can also carry nutrition in that. In my case, it didn't feel worth the extra four dollars, but I'm sure I'd feel differently if I got lost on a trail run if I had happened to shove an extra gel in one of the pockets.
Do you have the Oiselle Mac Roga? How do they fit you? Drop a tip here.